ÎLE SAINT LOUIS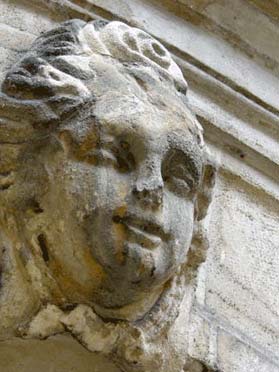 Neighbouring the cathedral of Notre Dame, Ile Saint-Louis is situated on the Seine river (4th district) in the heart of Paris.

The island was originally separated into two islets : cows' island, a pasture field, and the island of Notre Dame where the judicial duels took place in the Middle Ages period.
It was not until the 17th century that these two islets where linked on the initiative of Christophe Marie, the general bridge contractor, with the help of two financiers : François Le Regrattier and Poulletier. At that time the island became a popular choice among nobles and financiers as the place to have their residence built. Nowadays, visitors still can admire these splendid mansions.

It was in 1726 that the island took its current name of Ile Saint Louis, even if it was temporalily renamed Island of Fraternity between 1792 and 1814, in the aftermath of the French Revolution.
Its narrow streets are some of the rare authentic vestiges of old Paris.The buildings, faades, porches and shopfronts have preserved their original cachet and the recently established shops, cafs and art galleries have managed to respect the charm and nobility of the place.
The island is unique and marvelous, it offers a quiet halt in the heart of the city and will most certainly enchant you.

We hope to welcome you soon here.